A Celebration of Sound, Hi-Fi and Home Cinema
After a new 2-channel set up, new home theatre system or even just a nice new TV? We've got something to suit everybody.

Hi-Fi Experts
With brand representatives from each brand attending, they can answer all of your specific questions.

UK's Leading Brands
With over 20 names here from all of the top audio and visual brands, we cover all bases.
The Cornwall Hi-Fi Show is back for its 5th year in 2023!

Hosted by HBH Woolacotts, this FREE event will be back at the Royal Cornwall Showground on Friday 6th October, 10am – 7pm and Saturday 7th October, 10am – 5pm, with a celebration of sound, hi-fi and home cinema, with some of the biggest brands in the industry.

As the South West's largest independent electrical retailer, everyone knows we sell TVs, washing machines and household electrical appliances. What many people don't know is that we also sell a large range of hi-fi and home AV; this is a big part of our history and heritage.

With bespoke hi-fi/AV rooms in our Wadebridge, St Austell & Plymouth stores, accompanied by knowledgeable sales advisors with a passion for audio, you can explore, listen to and indulge in some of the best products on the market. At the Cornwall Hi-Fi Show, we bring our showrooms and experts to you for an entire weekend dedicated to sound, hi-fi and home cinema!
Pre-Register
Pre-Register your interest in this year's Cornwall Hi-Fi Show to receive updates and news on the run up to the Hi-Fi Show. Additionally, if you pre-register AND attend the event, you'll be entered into our prize draw to WIN a Sony SRSXG300 Portable Party Speaker!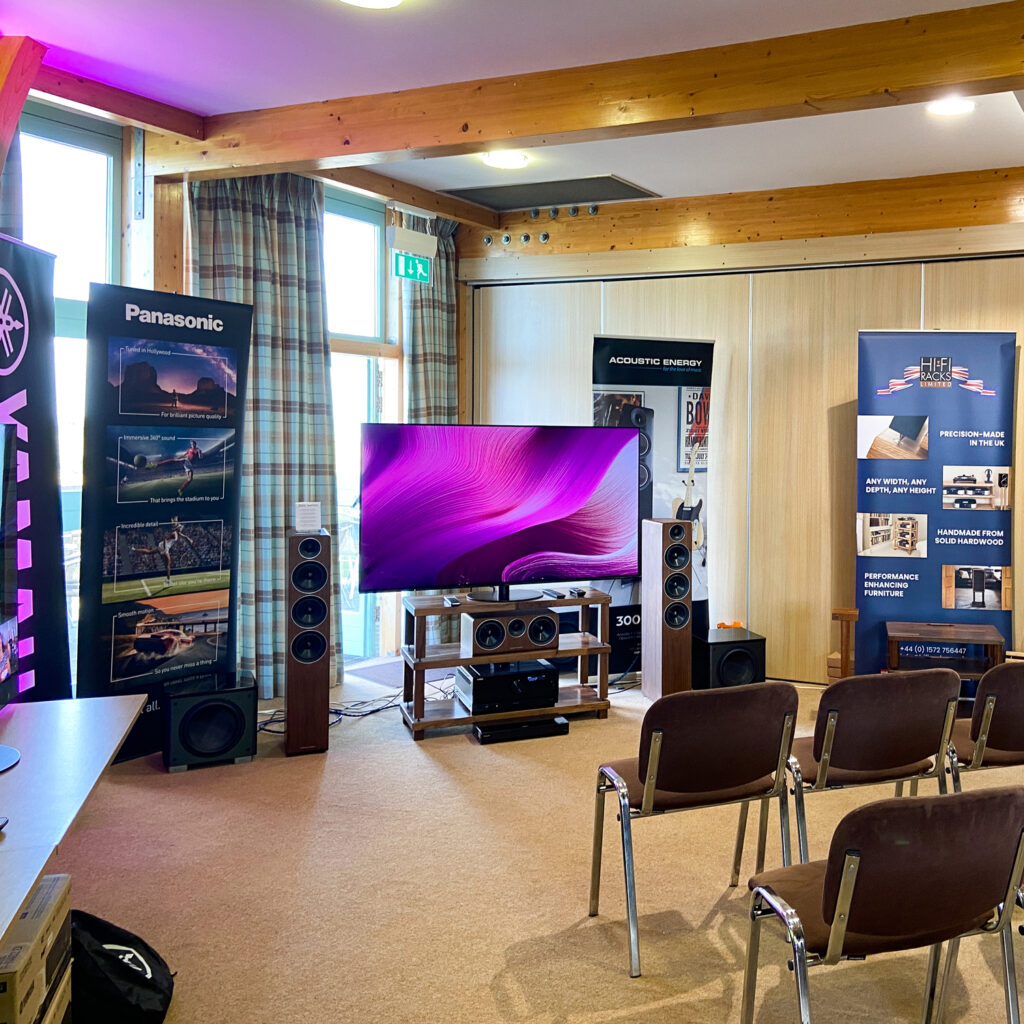 What's On?
First UK showing of Ruark R410
First UK showing of Technics SL-1210GR2
First-time Hi-Fi Show appearances from Naim, DALI & more!
New Classic & XR Range streamers from Cyrus
New R Series Meta speakers from KEF
New in 2023, Sonos Era 100 & 300
BRAND NEW in September 2023, Sonos Move 2
Klipsch 2023 speaker range, "The Sevens"
WiiM product range
Pro-Ject T2 W, their first wi-fi streaming turntable
Pro-Ject MaiA DS3, a new, reworked, all-in-one compact amplifier solution
FAQs
How much is it to attend the Cornwall Hi-Fi Show?

This event is FREE to all!
When and where is the show in 2023?

The show takes place on Friday 6th October, 10am – 7pm and Saturday 7th October, 10am – 5pm in the Pavilion Centre at the Royal Cornwall Showground, Wadebridge.
Will there be any discounts or offers happening?

Absolutely! The attending brands will be offering some amazing promotions, to be confirmed nearer to the time of the show.
Where it all started…
What's the origin of the Cornwall Hi-Fi Show? Well, it was one sunny Tuesday, hi-fi enthusiast, Dan (Assistant Manager, HBH Woolacotts Wadebridge) had an idea to do a hi-fi event in the HBH Woolacotts, Wadebridge shop. He wanted to bring in more brands than the one or two that they were usually able to host. Martin, HBH's Managing Director, was doing his monthly shop visit when Dan decided to run the idea past him; Martin suggested perhaps finding a venue locally to give them more space.

Dan thought big and he started to research all sorts of possible local venues, which he then narrowed down to a small list. After what felt like weeks of travelling around Cornwall touring potential venues, a decision was made. Geoff (Manager, HBH Woolacotts Wadebridge) and Dan happily met with Emma at The Pavilion, Royal Cornwall Showground and booked the first ever Cornwall Hi-Fi Show in 2018.

In the months that followed, Geoff and Dan contacted over 20 hi-fi, TV and coffee brands to fill the building with sound and vision, with the added bonus of a fresh cup of coffee.

In the weeks leading up to the show, the behind-the-scenes planning was well underway: organising stock, displays and the brand representatives. On the day before launch, they opened the Pavilion doors to all the brands, for them to come in and set up their displays ready for the opening. On Friday 18th October at 10am, the Cornwall Hi-Fi Show's doors officially opened, as they have done every year since (barring 2020).

With each year, the dedicated Hi-Fi Show team work tirelessly to bring you a bigger and better show than the one before – and they hope to continue that into the foreseeable future.